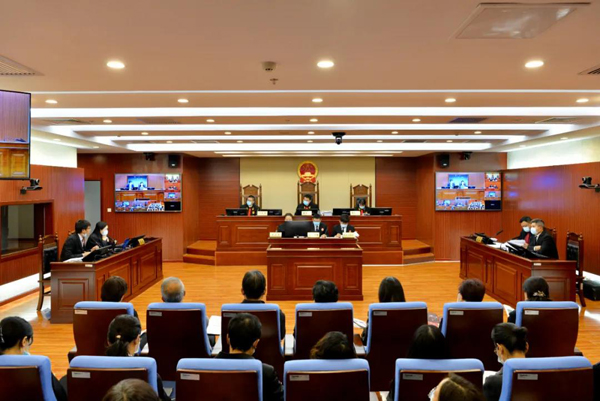 On November 9th, Beijing Intellectual Property Court held a public trial regarding the infringement dispute over the invention patent named "Spark Plug" with the patent number ZL201080040132.7 in the Intellectual Property Circuit Court of Beijing Intellectual Property Protection Center.

This is the infringement dispute case where a well-known foreign spark plug producer challenged a large Chinese enterprise, claiming for the compensation of RMB 5 million (about USD 715,000). Patent attorney Chengsheng GUO from Linda Liu & Partners and attorney-at-law Sai CHEN from Wei Chixue Law Firm attended the trial as plaintiff's litigation agents ad litem. Nearly a hundred people attended the hearing by either being present or watching the live webcast. Yushui SONG, the Member of Party Leadership Group, Vice President, Chief of Political Department of Beijing Intellectual Property Court;Xinsheng PAN, the Member of Party Leadership Group, Vice President of Beijing Municipal Intellectual Property Office;Tong YI, NPC deputy; Yon sheng WANG, Deng FANG, Changyi CHEN, Xiaobing ZHAO, MPC deputy; Lishuang GUO, CPPCC Member and representatives from nearly 20 enterprises such as Baidu, Qihoo, MI, Horizon Robotics, Cambricon, Nuctech, etc., also attended the court hearing.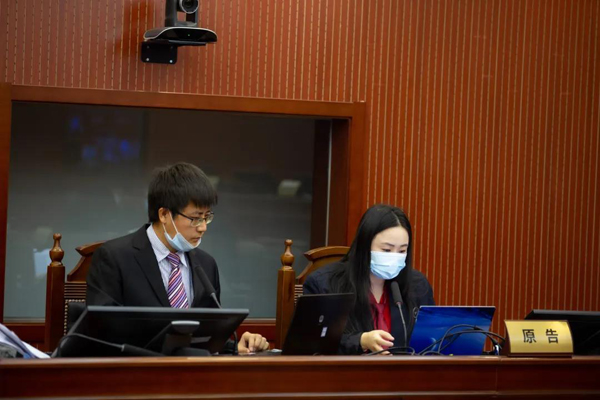 In the course of the proceeding, the defendant once filed an invalidation request against the patent involved in the litigation owned the plaintiff. As the agents of the plaintiff, they responded proactively. Finally, CNIPA made the decision which maintained the validity of all patent rights, laying a solid foundation for the infringement litigation.

In addition, to fix evidences and perfect the infringement comparison, attorney-at-law Sai CHEN and patent attorney Chengsheng GUO studied the case in depth and carried out complicated and dedicate work on notarized purchasing, disassembling and measuring of the infringing products. To clearly explain the technology of the patent involved, the infringement comparison as well as the grounds for the compensation calculation, they prepared detailed and understandable slides for the court hearing. At the hearing, they provided ample evidences, analyzed logically and reasoned thoroughly in order to fully express the appeals of the plaintiff, which demonstrated the capability and professionalism of Linda Liu & Partners and Wei Chixue law firm.